Branches:



Our Math classes
We teach math to children of all ages from 5 to 17 and of all math levels. Currently there are 23 math classes.

Our classes for little children (kindergarten - 1st grade) are extremely popular. Since at this age children do not have much math knowledge or skills, we do not concentrate on teaching them how to count, because children are doing it at school. We want to show children that Mathematics is not only about numbers and addition. We want to show them that Mathematics is very exciting and allows them to be creative. We intentionally choose topics that are very complex, but also visual, so that main concepts can be understood by a young child. For example, the topics include Set Theory, Graphs and Probability.

The purpose of the classes for Elementary School grades is to have children study topics they learn in regular school but on a deeper level, to show children how different concepts are interconnected and to teach them methods of solving problems requiring several steps and logical thinking.


class
grade
time
teacher
North Brunswick, NJ
Math 1
1 gr
9:00-9:45
Lila Antenucci
Math 10
10 gr
12:30-2:05
Oksana Boguslavskaya
Math 2
2 gr
2:10:2:55
Lila Antenucci
Math 3c
3/2 gr
9:50-11:25
Lila Antenucci
Math 3e
2 gr
11:30-12:15
Lila Antenucci
Math 4d
4 gr
12:30-2:05
Lila Antenucci
Math 5c
4 gr
12:30-2:05
Mary Marvin
Math 6a
6 gr
10:40-12:15
Tanya Shapovalova
Math 7a
7/6
10:40-12:15
Oksana Boguslavskaya
Math 7b
7 gr
10:40-12:15
Mary Marvin
Math 8a
7/8
2:10-3:45
Mary Marvin
Math 8c Saturda
7 gr
Saturday 9:15-10:45
Mary Marvin
Math 9a
8/9 gr
9:00-10:35
Mary Marvin
Math 9b
8/9
9:00-10:35
Oksana Boguslavskaya
Math K-07
k
11:30-12:15
Natalia Malieva
Teaneck, NJ
Math 2
2d gr
2:10-3:10
Lila Antenucci
Math 3
3d gr
10:05-11:05
Lila Antenucci
Math 4
4th gr
8:45-10:00
Lila Antenucci
Math 5
5th gr
12:45-2:00
Lila Antenucci
Math 5A
5th gr
3:15-4:45
Lila Antenucci
Math 6
6th gr
11:15-12:30
Lila Antenucci
Math 7
7th gr
9:25-10:55
Dr. Igor Zubov
Math B
k
11:00-11:45
Zoya Koza.
Math CI
1st gr
10:10-10:55
Zoya Koza.
Math 0 A_Rus
k-1
10.10-10.55
Tatiana Yurchenko
Math 0 B _Rus
k-1
11.05-11.50
Tatiana Yurchenko
Math 0_engl
k-1
11.05-11.50
Larisa Yakimenko
Math 1_engl
k-2
10.10-10.55
Larisa Yakimenko
Math 1_rus
k-2
12.05-12.50
Elena Lukina
Math 2_engl
1-3
10-11
Dmitry Zaslavsky
Math 2_rus
1-3
11.00-12.00
Elena Lukina
Math 3_engl
2-4
9.50-10.50
Tatyana Portnaia
Math 3_rus
2-4
9.50-10.50
Elena Lukina
Math 4 A
4-5
9:05-10:05
Andrey Antonenko
Math 4 B
4-5
11.00-12.00
Tatyana Portnaia
Math 4-5 y.o./R
ps-1
9.15-10.00
Tatiana Yurchenko
Math 5
5-6
10.10-11.10
Andrey Antonenko
Math 6 A
6-7
9.15-10.50
Corina Mata
Math 6 B
6-7
12.05-1.40
Alexander Kirillov
Math 7
7-8
9.15-10.50
Alexander Kirillov
Math 8
8-10
11.15-12.50
Andrey Antonenko
Math 9
9-11
12.05-1.40
Igor Zaliznyak
Staten Island, NY: College of SI
Math G&T Engl
Pre-K (OLSAT/NNAT2)
9:00-10:00
Elvira Samailova
Math G&T Rus
Pre-K (OLSAT/NNAT2)
10:05-11:05
Lily Katz
Math Gift&Tal-2
K (OLSAT/BSRA)
11:10-12:10
Lily Katz
Math I
1
11:10-12:10
Elvira Samailova
Math II
2
12:15-1:50
Elvira Samailova
Math III A
3
11:10-1:15
Elena Talalay
Math III B
3
11:10-1:15
Dr. Yehia Younis
Math IV A
4
9:00-11:05
Irina Goldman
Math IV B
4
9:00-11:05
Dr. Yehia Younis
Math V A
5
9:00-11:05
Elena Talalay
Math V B
5
9:00-11:05
Nader Shehata
Math VI
6
11:10-1:15
Nader Shehata
Math VIII_SHSAT
8
1:20-3:25
Irina Goldman
Math VII_SHSATA
7
11:10-1:15
Irina Goldman
Math VII_SHSATB
7
11:10 - 1:15
Dr. Paul Doubowsky
Math X SAT
10/11 (SAT)
1:20-3:25
Dr. Paul Doubowsky
Manhattan, NY
Math 1A-1
k
9:00 -- 9:45
Maja Milanovic
Math 1A-2
k
12:20- 1:05
Luidmila Bakunets
Math 2A-1
1
12:50 -- 1:35
Eugene Skrypkin
Math 2A-2
1
9:50 -10:35
Maja Milanovic
Math 2B
2-3
11:45 -12:30
Eugene Skrypkin
Math 3A-2
2
9:00 -- 9:45
Yelena Jacome
Math 3A-3
2-3
10:40 -11:25
Maja Milanovic
Math 3B-1
3
9:00-9:45
Luidmila Bakunets
Math 3B-2
3
9:50-- 10:35
Yelena Jacome
Math 4B-1
4
10:40 -- 11:40
Yelena Jacome
Math 4B-2
4
12:20 --1:20
Dr. Julia Fishkin
Math 5A-1
4
11:45--12:45
Maja Milanovic
Math 5B-1
5
10:40- 12:10
Dr. Julia Fishkin
Math 5B-2
5
10:40-12:10
Svetlana Fadeeva
Math 6B-1
6
9:15-10:30
Svetlana Fadeeva
Math 6B-2
6
2:05--3:05
Svetlana Fadeeva
Math 7 SHSAT
7
12:30--2:00
Svetlana Fadeeva
Math Regents
8-9
1:55 -- 2:55
Svetlana Fadeeva
Math SAT TestPr
9-12
1:45 - 3:00
n/a
Math SSAT/ISEE
5-6
1:30- 3:00
Dr. Julia Fishkin
Princeton, NJ
Math 1A
9:50-10:50
Elisa Giaccaglia
Math 1B
11:00-12:00
Irena Gobernik
Math 2A
1:30-2:30
Elisa Giaccaglia
Math 2B
11:00-12:00
Elisa Giaccaglia
Math 3
12:10-1:10
Elisa Giaccaglia
Math 4-5
2:40-3:40
Elisa Giaccaglia
Math 6-7
11:00-12:00
Gary Shah
Math 8-9
9:50-10:50
Gary Shah
Math HS
1:30-2:30
Sarah Trebat-Leder
Math K 1
11:00-11:45
Anna Mehrabyan
Math K2
11:00-11:45
Crystal Liu
Math Statistics
12:10-1:10
Gary Shah
Staten Island, NY: Midland Beach
Math Gift&Tal 1
Pre-K (OLSAT/BSRA)
Friday: 5:30-6:15
Irina Goldman
Math Gift&Tal 2
K (OLSAT/BSRA)
Friday: 6:20-7:05
Irina Goldman
Math I
1
Thursday:5:30-6:30
Irina Goldman
Math II
2
Thursday:5:30-7:00
HoLing Lo
Math IIIA
3
Thursday:5:30-7:00
Lila Antenucci
Math IVA
4
Thursday: 7:05-8:35
HoLing Lo
Math VA
5
Thursday:7:05-8:35
Lila Antenucci
Math VI
6
Thursday: 5:30-7:00
Dr. Yehia Younis
Math VII SHSAT
7
Thursday:5:30-7:00
Dr. Paul Doubowsky
Math VIIPractic
7
Friday: 5:30-7:00
Irina Goldman
Brooklyn, NY: Bensonhurst (24 Ave and Cropsey Ave)
Math 1-OLSAT
pre-K (Gift&Talent)
5:30-6:15
Elvira Samailova
Math 2-OLSAT
K (Gifted&Talented)
6:20-7:05
Elvira Samailova
Math I / II
1
5:30 - 6:30
Dr. Yehia Younis
Math II
2
5:30-7:00
Dr. Yehia Younis
Math III
3
5:30-7:00
Svetlana Fadeeva
Math IV
4
5:30-7:00
Dr. Julia Fishkin
Math IV B
4
5:30 - 7:05
HoLing Lo
Math V / VI
5 - 6
7:05-8:35
Dr. Julia Fishkin
Math VII SHSAT
7
7:05-8:35
HoLing Lo
Math VIII SHSAT
8
5:30-7:00
HoLing Lo
Staten Island, NY: Huguenot
Math 0-K
K
6:00-7:05
Irina Goldman
Math I
1
6:00-7:00
Dr. Paul Doubowsky
Math II
2
6:00-7:30
Dr. Yehia Younis
Math III
3
6:00-7:30
Lila Antenucci
Math IV
4
6:00-7:30
Nader Shehata
Math V
5
7:35-9:05
Lila Antenucci
Math VI
6
7:35-9:05
Dr. Yehia Younis
Math VII SHSAT
7
7:35-9:05
Nader Shehata
Jersey City, NJ
Math &Logc II A
1-2
11:15 - 12:15
Eileen Vanderheyden
Math &Logic III
2 - 3
10:05 - 11:05
Eileen Vanderheyden
Math IV
3-4
10:05 - 11:05
Beth Beaver
Math M I
6 -7
9:00 - 10:30
Yakov Rolbin
Math M II
7-8
10:45 - 12:15
Yakov Rolbin
Math MS I (PSAT
Gr 7-8
9:30 - 11:00
Yakov Rolbin
Math V (A)
4-5
9:00 - 10:00
Beth Beaver
Math V (B)
5 - 6
12:40 - 14:10
n/a
Math VI
5-6
11:15 - 12:15
Beth Beaver
Queens, NY
Math Gr. 7/8
7/8
Sun.9:15-10:45
Len Golub
Math Grade 1
Sun 12:20-1:20
Alexander Shemper
Math Grade 2
Sun 10:50-12:05
Alexander Shemper
Math Grade 3
Sun 9:30-10:45
Alexander Shemper
Math Grade 4
Sun 11:00-12:00
Len Golub
Math Grade 5/6
Sun 1:40 - 2:55
Len Golub
Math Logic K
Sun 1:25-2:25
Alexander Shemper
Math SHSAT Prep
7/8
Sun 9:45- 11:00
Len Golub
Bronx, NY: Riverdale
Math 1A
1-2
Mon 4:45 -- 5:45
Dianela Firpo
Math 2B
2
Wed. 4:20--5:20
Eugene Skrypkin
Math 3À
3
Mon 3:40 - 4:40
Dianela Firpo
Math 4À
4
Wed 5:25 -- 6:40
Eugene Skrypkin
Math 5A
5
Wed. 3:15-- 4:15
Eugene Skrypkin
Hoboken, NJ
Math & Logic II
1-2
Mon: 4:30 - 5:30
Eileen Vanderheyden
Math &Logic III
2-3
Tue: 4:30-5:30
Eileen Vanderheyden
Math IV
3-4
Thu: 4:30 - 5:30
Beth Beaver
Math M I
6 -7
Tue: 4:30-5:30
Beth Beaver
Math M II
7-8
Fri: 4:30 - 5:30
Nicole Imthurn
Math VI
5-6
Wed: 4:30-5:30
Nicole Imthurn
Wayne, NJ
Math math - 4
4 grade
12:00 - 13:00
Maria Kalashnikova
Math Math 3
3
9:00 - 10:00
Maria Kalashnikova
Math Math 5
5
12:00-13:00
Dr. Grigory Portnov
Math Math K-1
K - 1
13:00-13:45
Dr. Grigory Portnov
Math private-5
5
10:00 - 11:00
Dr. Grigory Portnov
Math private-5g
5
10:00 - 11:00
Maria Kalashnikova
Math PSAT, SAT,
high school
Dr. Grigory Portnov
Math tutoring-3
2-3
11:00 - 12:00
Dr. Grigory Portnov
Marlboro, NJ
Math 1
1
4:30-5:30
Lila Antenucci
Math 3
3
6:40-7:40
Lila Antenucci
Math 4
4
5:35-6:35
Lila Antenucci
Math 5
5
6:40-7:40
Nelly Dubrovsky
Math 7
7
5:35-6:35
Nelly Dubrovsky
Brooklyn, NY: Bensonhurst
(Ave X and West 11)
Math I
1
11:40-12:25
Elvira Samailova
Math II
2
10:50-12:25
Nastya
Math III
3
10:50-12:25
Dr. Yehia Younis
Math IV
4
9:10-10:45
Dr. Yehia Younis
Math V
5
9:10-10:45
Teacher TBA
Math VI
6
12:30-2:05
Teacher TBA
Math VII SHSAT
7
12:30-2:05
Teacher TBA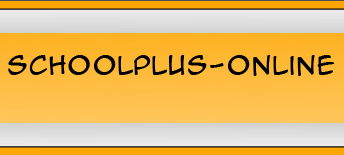 SchoolPlus Math Program
SchoolPlus Russian Program
SchoolPlus Summer Camp