Branches:



Event Registration Application.
SchoolPlus camping on Labot Day at Pennsylvania Lackawanna State park
Dear all!
I am happy to inform you that we are lucky to reserve a group tent area in Pennsylvania Lackawanna State park (http://www.dcnr.state.pa.us/stateparks/findapark/lackawanna/index.htm) for the Labor Day Weekend.
First campers could come after 3 pm on Friday September 1st, last day of the camping is Monday September 3rd.
We had a "SchoolPlus get together" event in the park in 2010 and we loved it! See our photos from that event here: http://www.school-plus.com/board/index.php?forumID=29&ID=193

It is a beautiful park with a fishing lake, boat rentals, an open pool, etc. You could also plan to do a Museum tour in Scranton (20min from the park) and a 2-hour ride on an old train to Moscow, PA (http://www.nps.gov/stea/planyourvisit/trainridesandexcursions.htm).


It would be a great beginning for the 2012-2013 school year! And it is the third time we are offering a get together for students and parents of all SchoolPlus locations!

CAMPING INFO:
The campground area for our group is reserved exclusively for SchoolPlus and will consist of three lawns for tents. It holds approximately 40-50 tents. All School Plus tents will be together on a first registered - first received basis. However, if somebody wants to reserve individually at the same time in the same park, additional spaces through the park resrvation system might also be available (but act now!).

Our camping area is within walking distance from the lake with three boat launches and boat rental. There is huge swimming pool – 160 foot in diameter ($2 entrance fee) Next to swimming pool there is Pop Pop's Italian food concession with home made food (pizza, sandwiches, ice cream and etc) opens daily from 11am to 7pm. Take food outside and enjoy the beautiful natural setting!

Bring your own balls, bikes, fishing equipment etc. Bring your favorite children's books for story time and/or art supplies appropriate for outdoor use. If you play guitar, bring it as well!

CAMPING FOOD:
Please bring your own food for breakfast and snacks, as well as bottled water, juice boxes etc.
You are welcome to bring your favorite food and meat/vegetables for grilling etc. and join your fellow campers at the group picnic area. Firewood is available for sale at the park but it is cheaper in big stores.
Do not forget first aid kit!
It will be up to campers whether to have lunch and dinner at the park concession, at some restaurants nearby or buy food at local stores and cook individually or together at the campsite on Saturday and Sunday.
There is a very good local Farmer Market in Scranton which is open every Monday/Wednesday/Friday (open on Labor day as well). http://www.localharvest.org/cooperative-farmers-market-of-scranton-M3104 Great vegetables and fruits! You may wish to stop by on your way to the park and bring some fresh produce with you and/or take it home on Monday.
In Scranton: Steamtown National Historic site, Electric City Trolley Museum, Coal Mine Tour and Anthracite Museum and more, walking architectrual tours on Saturdays and etc. Rt.6 is claimed as an Art Road.

DIRECTIONS TO LACKAWANNA STATE PARK, PA
From interstate 81, visitors should take left when exit 199 and travel 3 miles west on PA route 524W. When 524 hits rt.407 turn right onto 407. Follow 1/3 of mile and on your left side see the sign "Park entrance" Follow 1/3 mile and see on your right side the sign "group camping".

To sum up, we already reserved group area of the campground for the three nights of the Labor Day weekend, but to be able to reserve different activities we need your reservation right away. Because of holidays (which is a high demand time), everything should be reserved in advance - now!

COST:
Reservation on a campsite for one tent for three nights is $40.00
Please put the number of tents, not people into number of seats.
Please put the number of adults and children into comments.

By registering, you agree to pay for the campsite and we will make payments for you now.

See you in Lackawanna Park!

SchoolPlus Founding Director, Olga I. Fookson, Ph.D.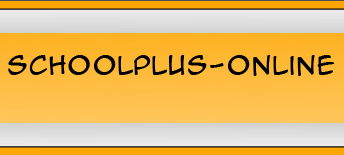 SchoolPlus Math Program
SchoolPlus Russian Program
SchoolPlus Summer Camp